$

100.00
Pet & Portrait Illustration Bookings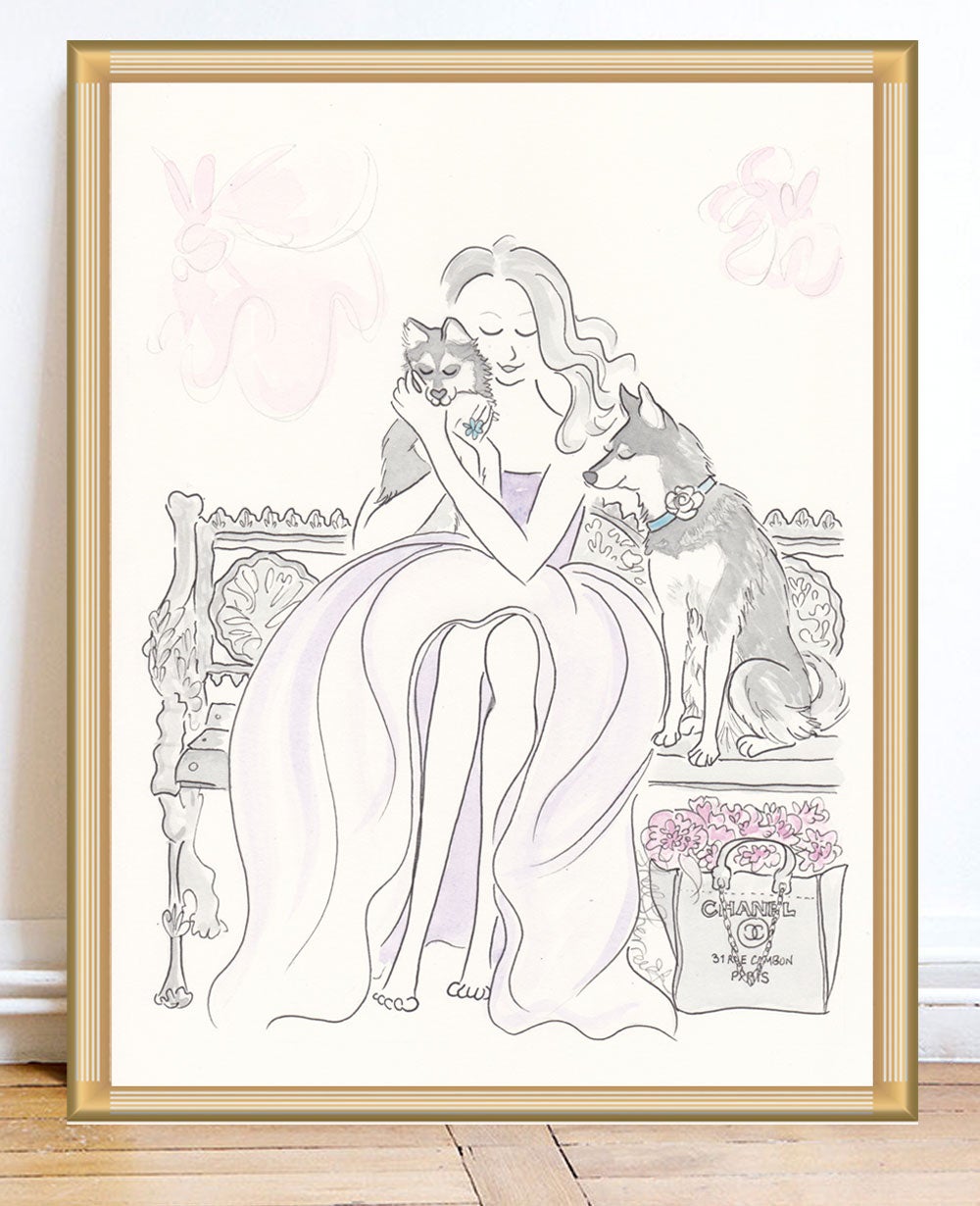 Celebrate the love of your life with a beautiful, bespoke one-of-a-kind custom illustrated portrait artwork by Shell Sherree.
This makes a gorgeous memento, a fun and treasured special occasion gift, and a unique way to say, "I love you !"
The price varies depending on how detailed the background, number of pets and humans and so on. Prices start at $100 AUD for a single pet with a simple setting.
You'll receive an exquisite ink and watercolour illustration on 300gsm French cotton rag paper to A4 size. You can also order size upgrades to have included a fine art print in A3 (suits 11x14) or A2 (suits 16x20).
You'll find a vast array of examples of my work on Instagram @shellsherree.
You can view more options in my main store at Shell Sherree Studio.
Please get in touch with your ideas and I'll give you a personalised pricing to consider for your special illustrated memento of your love within one business day. Then you can come back here and check out with your quoted fee. Thanks so much!
Note: This artwork is for private use – a sweet illustration to frame and hang on the wall. Excludes commercial use, copyright transfer, reproduction rights and so on. If you had something else in mind, please let me know and we'll chat further. Many thanks!
Lead time 2 weeks from payment and confirmation of brief PLUS transit time. If needed sooner, I'll do my best! I'll email you a pencil drawing for confirmation (includes one round of minor tweaks if needed) before proceeding with ink and watercolouring. Changes are not possible once the pencil drawing is confirmed.
Custom illustrations are sent via Registered Post: ETA up to 10 working days. Happiness guaranteed.